NHIAA Awards
The following are various awards that are given each year by the NHIAA. Congratulations to each of this year's winners!
Walter Smith Award
The NHIAA Walter A. Smith Award: Given annually to an individual who has overcome special circumstances and contributed significantly and positively to Interscholastic Athletics.
The 2017-18 recipient is Austin Fredette of Wilton-Lyndeborough High School. Congratulations!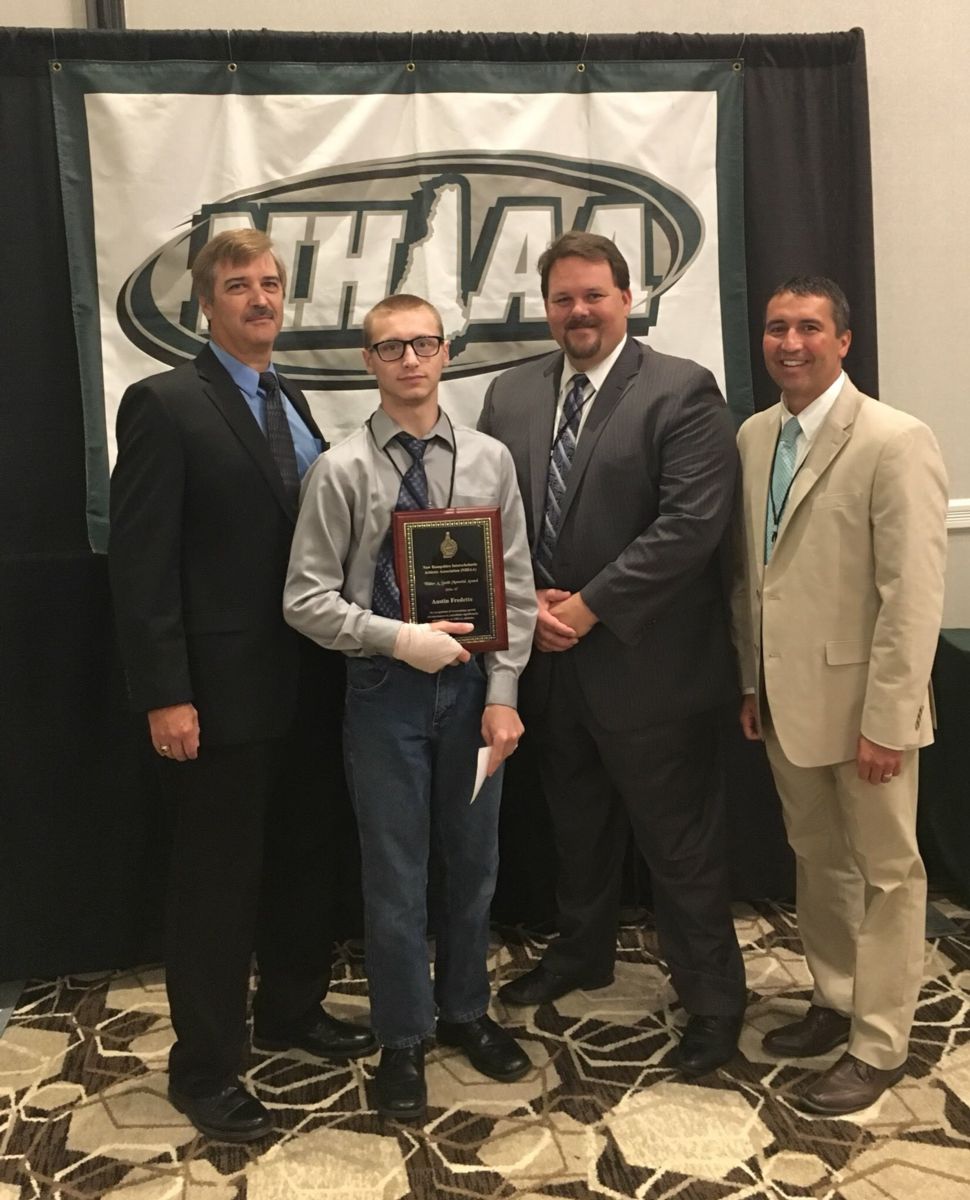 ---
James W. Desmarais Service Award
James W. Desmarais Service Award: Instituted in 1970 and renamed for former long time NHIAA Executive Director, James Desmarais, this award is given to recognize meritorious service to the NHIAA. There have been 63 dedicated individuals recognized for this honor since 1970.
This year's dedicated and capable nominee certainly meets the criteria of the award and matches the contributions of the former inductees.
The 2017-18 recipients are Laurie Rothhaus (Merrimack NH) and John Scranton (Goshen NH). Congratulations!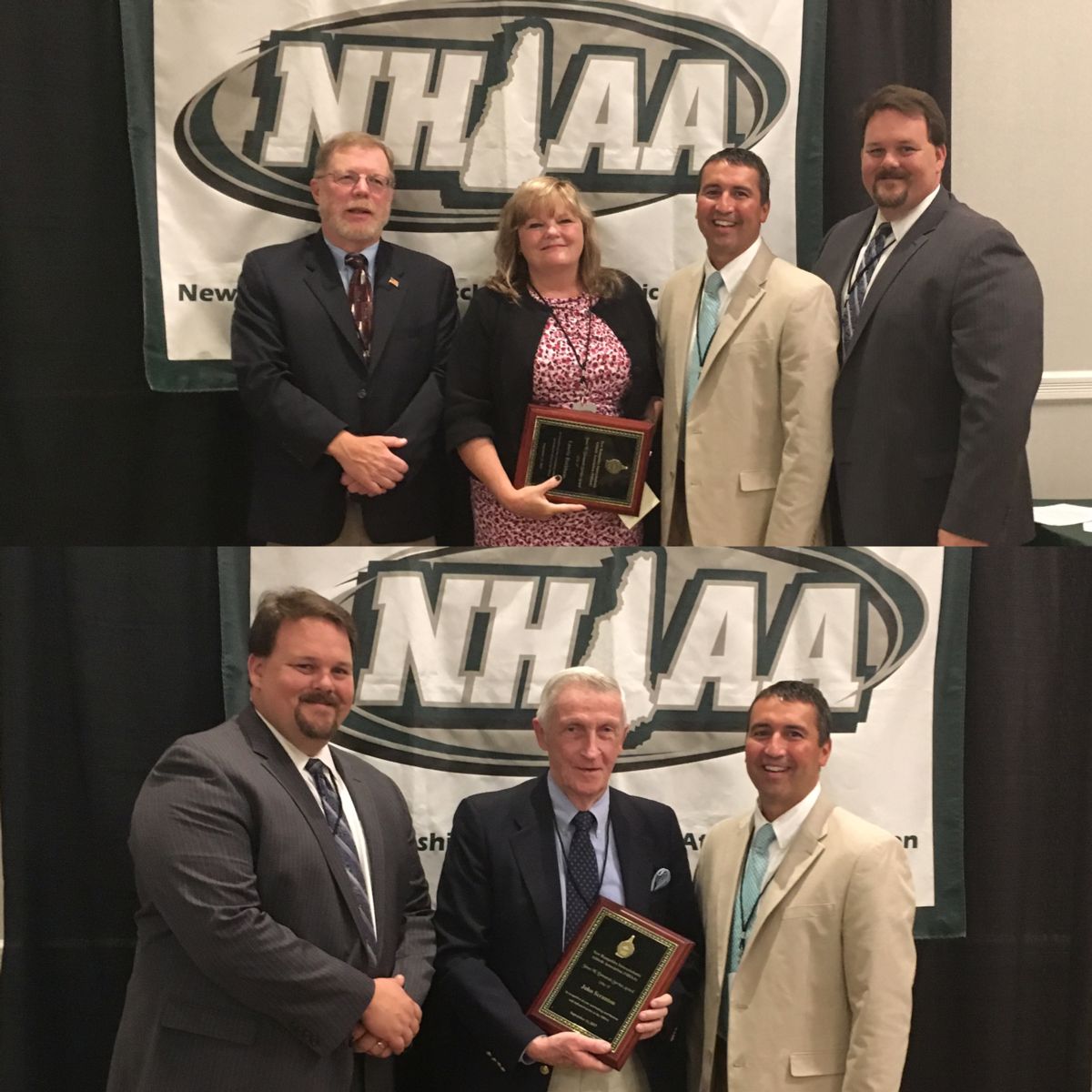 ---
Carol Dozibrin Advancement of Girls Sports Award
The Carol Dozibrin Advancement of Girls Sports Award Program: First given out in 1996, this award recognizes an individual who has contributed to the development of girls' athletics at the high school level.
The NHIAA Award Committee is pleased to have selected Nancy Colborn of White Mountains Reg. High School as the 2017-2018 recipient. Congratulations!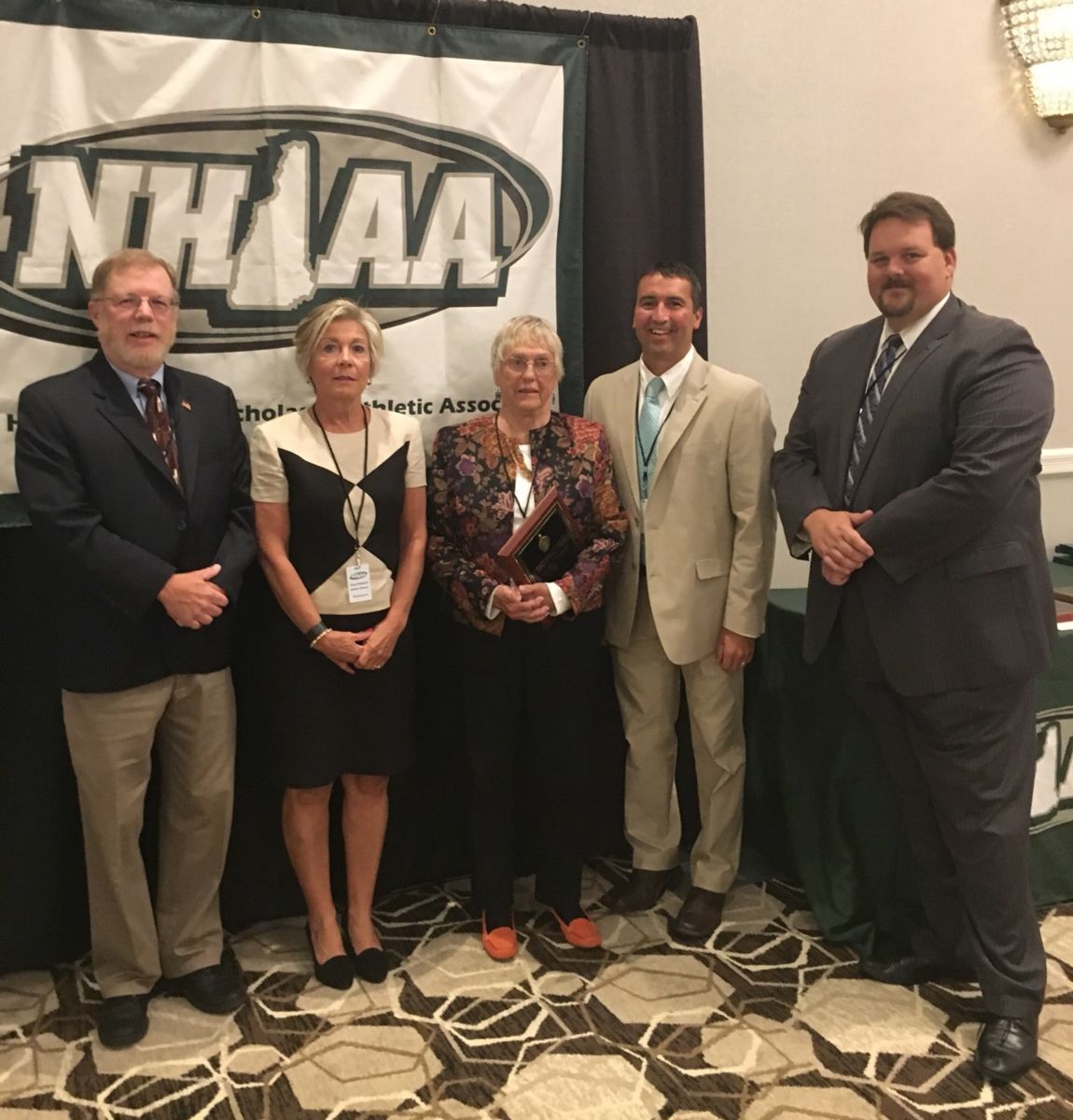 ---
NHIAA Hall of Fame Award
Jeffrey T. Collins, Executive Director of the New Hampshire Interscholastic Athletic Association (NHIAA), is pleased to announce the inductees of the 2017 NHIAA Hall of Fame. The NHIAA created the Hall of Fame in 2001 as a way to recognize athletes, administrators, athletic directors, coaches, and contributors for their extraordinary contributions to school based interscholastic athletic programs for NH high schools.
The NHIAA Awards Committee has selected the following people for induction at the Annual Hall of Fame Banquet, which will be held on Sunday, November 12, 2017, at the Courtyard Marriot in Concord, NH. Doors will open at approximately 11:30am with a small reception. Lunch will be served at 12:45pm and the induction ceremony will begin at 1:30pm. Anyone interested in attending the induction ceremony should contact the NHIAA at 603-228-8671 or email info@nhiaa.org to make reservations. The ticket price is $55.00 per person.
The 2017 NHIAA Hall of Fame Inductees are:
Mr. Mike Ackerman, Woodsville (Administrator)
Mr. John "Jack" Amero, Manchester (Coach)
Ms. Courtney Banghart, Souhegan (Athlete)
Mrs. Deb Beach, Lebanon (Coach)
Mr. Robert Burns, Kennett (Coach) Posthumously
Mr. Arthur Demers, Nashua (Coach)
Mr. John Eastman, Souhegan (Coach)
Mr. Bert Lawlor, Concord (Official)
---