Tournament Info
View Past NHIAA Tournament Brackets
2019-2020 Tournament/Championship Event Dates:
Winter Tournament Dates 2019-20 Updated 2.10.20
Spring Tournament Date 2019-20 - Still working on sites, which may cause dates to change.
2019-20 Winter Tournament Information
Bowling
Individual Championship Flight ; 1-32
Individual Medal Flight ; 33-64 (Updated 2/21/20)
Gymnastics
2020 Gymnastics State Meet Results
Skiing
2019-20 Ski Championship Dates, Sites, and Times (2/10/20)
Wrestling
2020 Wrestling Championship Seedings, Brackets, and Live Scoring
2020 NHIAA Ice Hockey Championships Tickets on sale NOW!
Tickets for the 2020 NHIAA Ice Hockey Championship games are on sale now! Join us on Saturday, March 14th for all four Championship games, starting at 10:00am at the SNHU Arena. Click on the logo below to get your tickets now.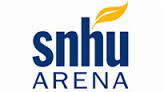 GoFan Digital Ticketing
Fans, you can purchase tickets for NHIAA Tournament events well in advance using GoFan, the digital ticketing solution from Huddle Tickets. GoFan is a fast, simple way to buy your tickets and skip the line when you arrive for the event. There is no printing required! Just show your digital ticket on your phone at the gate, and you're in! Click on the logo below to view tickets available now.

Other Important Information:
Tournament Ticket Prices By Sport, Venue
NHIAA Tournament Balls 2019-20 Updated 6.14.19
NHIAA Tournament Teams 70% Rule Memo Updated 12.10.19
---