Mental Health Support for Students & Athletes During COVID-19 & Beyond
Has your world been turned upside down because of COVID-19? Are you missing your friends or feeling sad that you are missing out on experiences you would have been having? Are you feeling angry, confused, or even numb? Are some days just too overwhelming? You are not alone.
Several of us may have lost meaning, connection, motivation, sense of purpose, or even sense of identity. To help promote self-care during this time, Ivy Watts, Mental Health Empowerment Speaker, and former DII track & field athlete has created a course called Mental Health Support for Athletes & Students During COVID-19 & Beyond. The videos, audio, and written content that fill these modules aim to help you cope with the loss you might be feeling from losing your sport or other activity, and provide you with tools and tips to practice mental wellness, self-care, and self-love during this tough time, and beyond. Despite what is happening in the world with COVID-19, your mental health and your story still matter!
Want to dive in? Of course you do! Click here to get started. At the bottom of this page, choose "Subscription For One" and create a username and password unique to you, to gain your free, lifetime access to the modules! You can use your login information to access the modules whenever and wherever on your phone or laptop! You you lose the direct link, you can use coupon code "NHIAA" to access the course for free.
You are taking a step today to create lasting tools for your mental wellness, and that is the most beautiful step you can take, go you! If you have any issues accessing the course, please reach out to Ivy Watts at ivy@beautifullysimplyyou.com.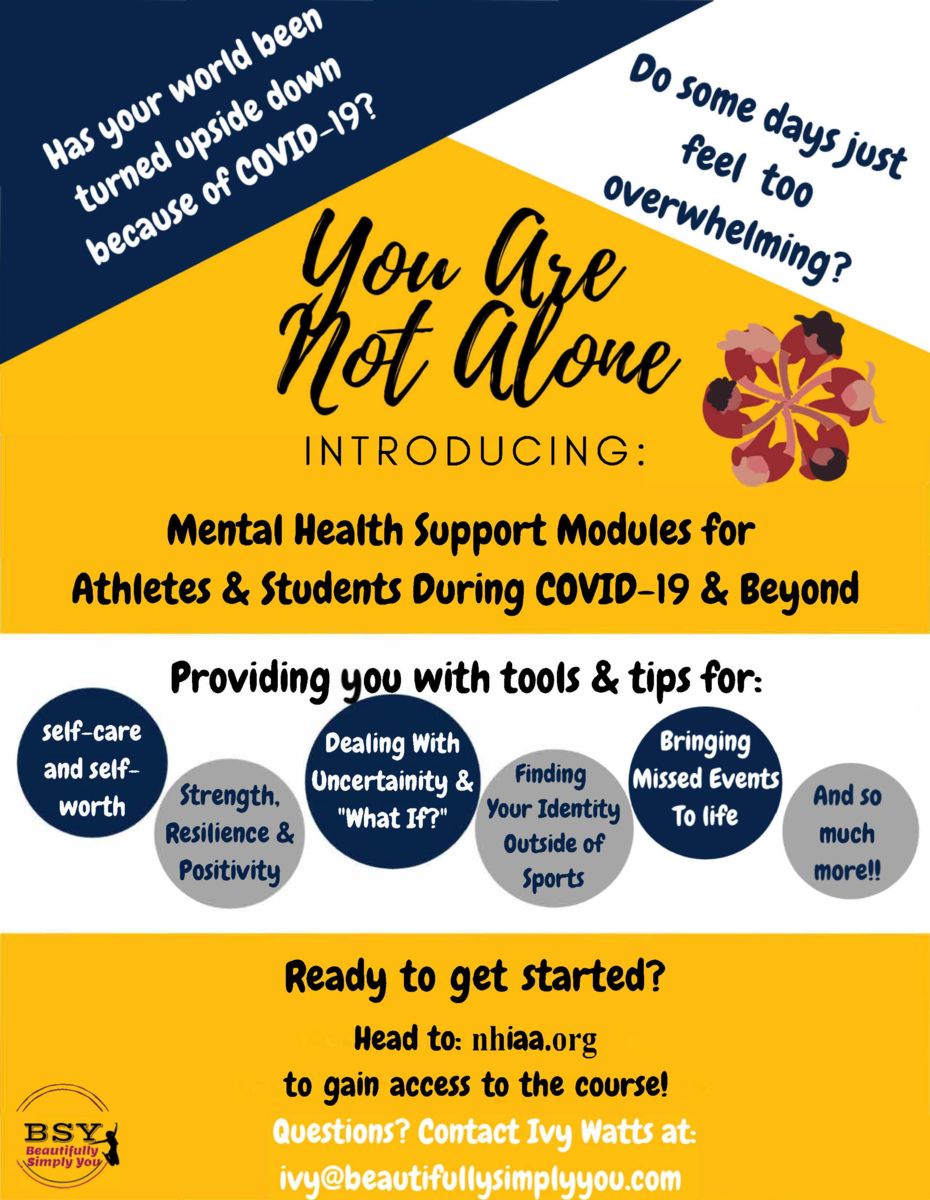 ---