Granite State Dairy | Student-Athlete Scholarship
NEW FOR 2023-24: Click to Nominate a Chocolate Milk Champion at Your School!
Does You Know a Chocolate Milk Champion? Many educators, coaches, athletic trainers, and student-athletes recognize the benefits of recovering after a tough workout with the protein and nutrients found in lowfat chocolate milk. Nominate a "Chocolate Milk Champion" from your school to receive $100 to purchase chocolate milk for a whole team and more!
______________________________________
2024 Granite State Dairy Promotion Student-Athlete Scholarship
______________________________________
2023 Granite State Dairy Promotion Student-Athlete Scholarships Awarded
Two NH Student-Athletes Win Scholarships from Granite State Dairy Promotion
Two New Hampshire (NH) student-athletes, Francis Krupp of Portsmouth High School and Isabella Mendez of Newmarket Junior Senior High School, were recently awarded $1,000 scholarships by the Granite State Dairy Promotion. This is the second year that student-athletes from NHIAA member schools were presented with awards as part of the Granite State Dairy Promotion's partnership with the New Hampshire Interscholastic Athletic League (NHIAA).
The Student-Athlete Scholarships are funded by NH's Dairy Farmers. More than 130 applications were received, and winners were chosen based on academic achievement, athletic leadership and commitment to sport. Additionally, applicants were asked to indicate their interest in sports nutrition while demonstrating ways in which they champion chocolate milk as a sports recovery beverage.
"NH dairy farmers work hard every single day, rain or shine or snow, to produce the wholesome nutrition found in real milk," said Amy Hall, Director of the Granite State Dairy Promotion. "More than 20 studies prove that chocolate milk is the ultimate sports recovery beverage. We are proud to know athletes like Francis and Isabella embrace and value those benefits."
Meet the winners below.
Francis Krupp | Portsmouth High School
A 2023 Portsmouth High School graduate, Francis Krupp was awarded a $1,000 Student-Athlete Scholarship by the Granite State Dairy Promotion.
High School Highlights:
Member of National Honors Society
Excelled in Math and Science with credits earned in Physics, AP Stats, Chemistry 2, and Honors English.
Participated in Varsity Sports and Clubs
NHIAA Scholar-Athlete nomination for dedication and commitment to both academic and extracurricular activities.
Leadership in High School Sports: "My freshman year I participated in two varsity sports, and the leaders on those teams had qualities that I admired and desired: integrity, self-awareness, courage, respect, empathy, and gratitude. Their leadership not only helped me develop my skills as an athlete but also shaped me into a better individual and team player.
Inspired by their example, I eventually became a leader on these teams, taking on responsibilities and always being there for my teammates.
My junior year, I embarked on a new challenge by working with our athletic director to reinstate the varsity bass fishing team. Despite facing obstacles and challenges, I persisted and worked with him to create the team for the following fall. This experience taught me the value of persistence and collaboration, as well as the importance of taking initiative and working towards a common goal.
Throughout all four years of high school, I consistently demonstrated my leadership qualities, whether on the field, on the water, or in the classroom. As a result of my hard work and dedication, I was captain for four out of my five sports during my senior year. This was a great honor for me, and it reinforced my belief that leadership is not just about holding a title or position but rather about being a positive influence and role model for others."
Why Chocolate Milk: "I have used chocolate milk to recover mentally and physically after I competed at the varsity level in the fall mountain bike season, swimming and indoor track in the winter, and after a challenging day behind the plate in baseball.
Throughout my four years in high school, I consumed my fair share of chocolate milk. I have shared the benefits of chocolate milk with others in all my sports, just as the upperclassmen did for me [after a challenging mountain bike race Freshman year]. It is certainly a delicious tradition for Portsmouth mounting biking!
The introduction of chocolate milk as a recovery drink has been a game changer for me, helping me bounce back after tough competitions. With its incredible taste and benefits, I will continue to drink it to recover throughout my life."
The Future: Plans to attend the University of Maine to study Wildlife Biology.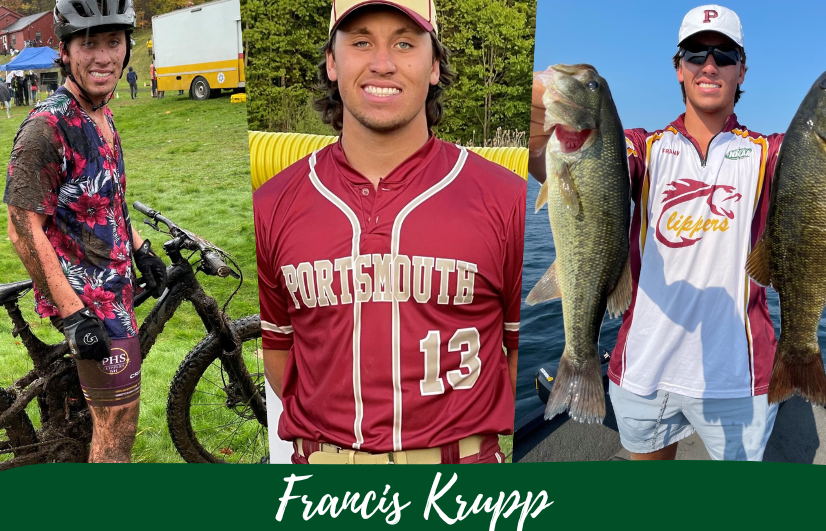 Isabella Mendez | Newmarket Jr/Sr HS
Isabella Mendez graduated from Newmarket Jr/Sr High School in June 2023 and was awarded a $1,000 Student-Athlete Scholarship by the Granite State Dairy Promotion.
High School Highlights:
National Honor Society
Young Women's Leadership Club
Interact Club
Teen Tutors
Net Zero Environmental Club
Student Athletic Leadership Team
Many Honors and AP Classes, 3.4 GPA (Top 20%)
Leadership in High School Sports: "Although I have had many leadership roles throughout high school, the position that was the most impactful to the athletics program at Newmarket, was being the 2022 captain for my varsity soccer team during my senior year.
As a captain, I was a role model for my teammates and guided them throughout the season physically and emotionally. I was expected to take leadership both on and off the field by being encouraging and providing constructive criticism. At our awards night banquet, I was awarded the "Coach's Award," meaning that I showed outstanding support to the coaches throughout the season by creating teamwide calendars with clubs and meetings, offering help during practices and games, and organizing team bonding events.
On our carb nights, I helped organize who brought what and made sure that everyone was included. Fittingly, I always brought 2 gallons of chocolate milk. In addition to having this role, I am an officer in the Student Athletic Leadership Team. Being a leader in sports has allowed me to grow as an individual in and out of sports."
Why Chocolate Milk? "Chocolate milk has been my drink of choice for as long as I can remember, I drink it after workouts and before, for a different reason. I don't like regular white milk, so my pediatrician allowed me to drink chocolate milk to get enough calcium.
My junior year, I wrote a poem about chocolate milk and Nesquik sent me coupons for free bottles. When it comes to athletics, I do things a bit differently. I drink chocolate milk before athletic games, rather than after. It's been a tradition of mine for years – and we won the Girls Soccer Championship for the first time in Newmarket history two years ago, and for the second time this past season.
Before every single game, I went to RiteAid to buy chocolate milk, and the cashier knew me as "chocolate milk girl". My teammates even got me chocolate milk for my senior night gift. Chocolate milk has not only improved my athletic performance by promoting muscle growth after workouts, but mentally, I feel that it has given me the confidence I need to be the best athlete on the field. I am going on to play D3 collegiate soccer next year in North Carolina and I am going to bring this good luck tradition with me in hopes that it will bring us the luck it's brought me throughout high school."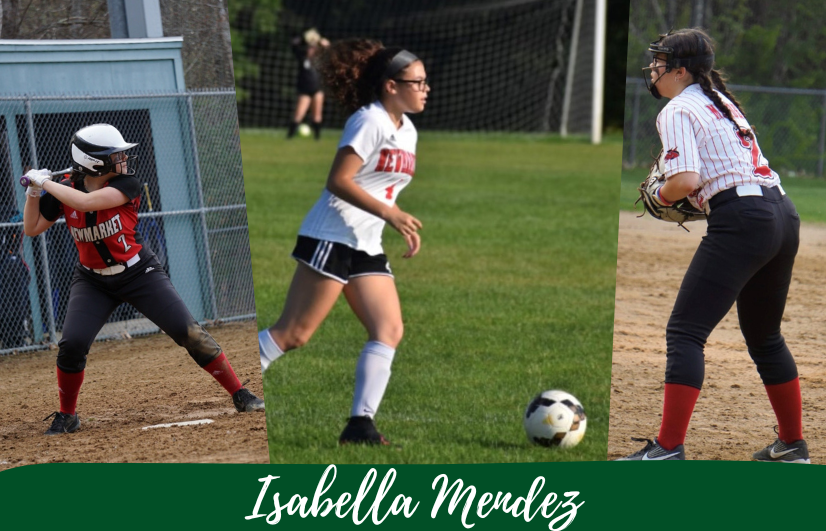 Photo provided by Isabella Mendez.
2022 Winners: Wade Fisher (Merrimack Valley High School) | Avery Stewart (Fall Mountain Regional High School)
About the Granite State Dairy Promotion: The Mission of Granite State Dairy Promotion (GSDP) is to increase the sale and use of milk and other dairy products through promotional activities, nutrition education, and to enhance the image of the dairy industry in New Hampshire. In undertaking this mission, GSDP purposely builds on national and regional dairy industry research and promotion efforts. Learn more here.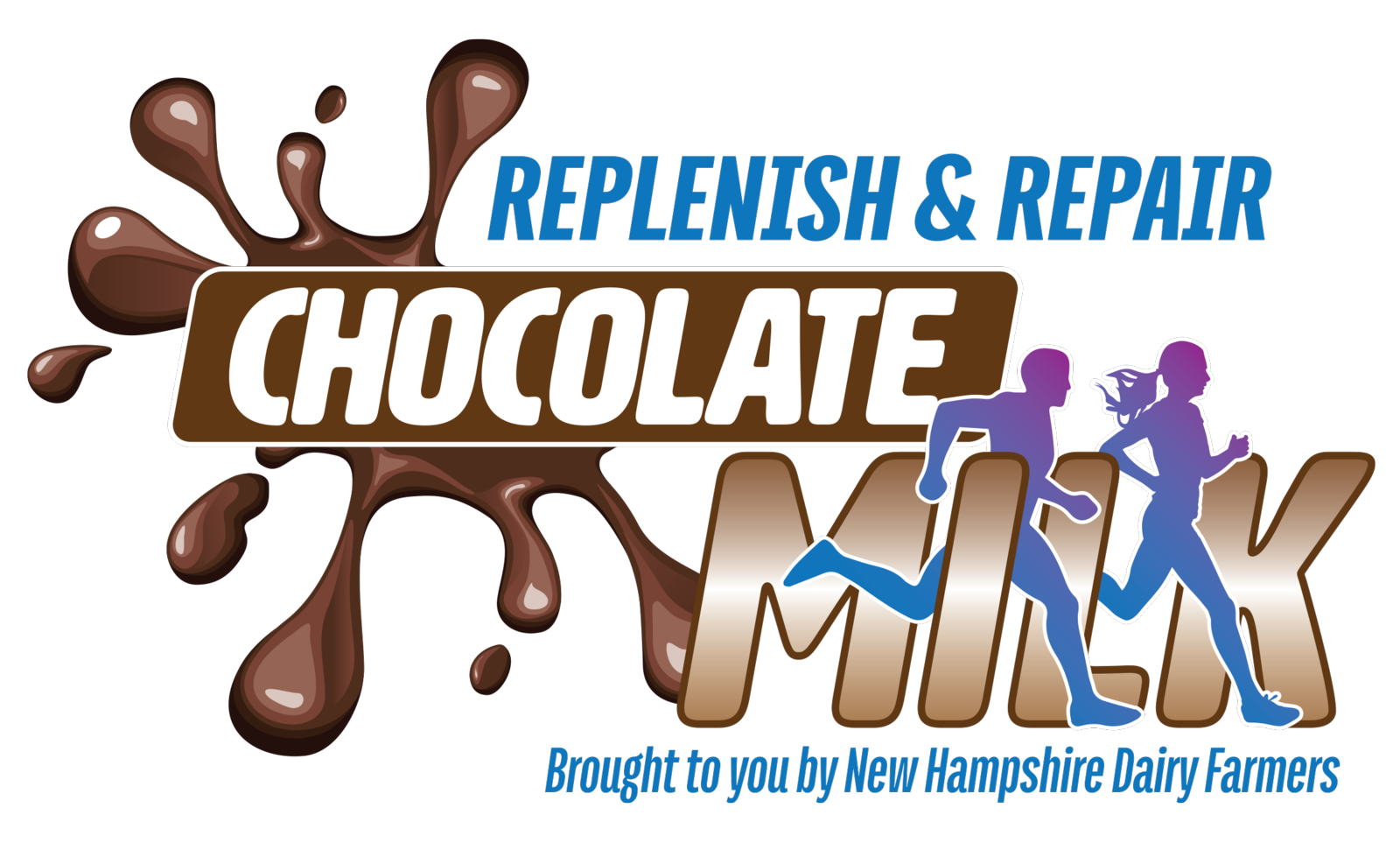 ###
Media Contact: Jenna Raizes, Teall Properties Group | jenna.raizes@teallpropertiesgroup.com
Please check back in January 2024 for new opportunities.
---