Belmont High School Participates in Red Ribbon Week
The Red Ribbon Campaign helps communities to unite and take a visable stand against drugs each year during Red Ribbon Week, October 23rd-31st. The National Family Partnership sponsors of Red Ribbon week, with hopes to have citizens across the country come together to keep children, families, and communities safe, healthy, and drug-free.
The Belmont High School SALT (Student Athlete Leadership Team) led the Red Ribbon Week charge in the building by having all students dress in red. Belmont SALT member Miah Bailey stated she was proud to have had 18 of the 25 classrooms in Belmont all wearing red. This year's Red Ribbon week theme was "YOLO. Be Drug Free." Dressed in all red, Belmont students went outside to spell "YOLO" on the soccer field (see picture below). BHS SALT also set up a Reality Wall in the hallway, where students wrote down how their lives have been affected by drugs and alcohol. "It was really cool to see the result," said Bailey.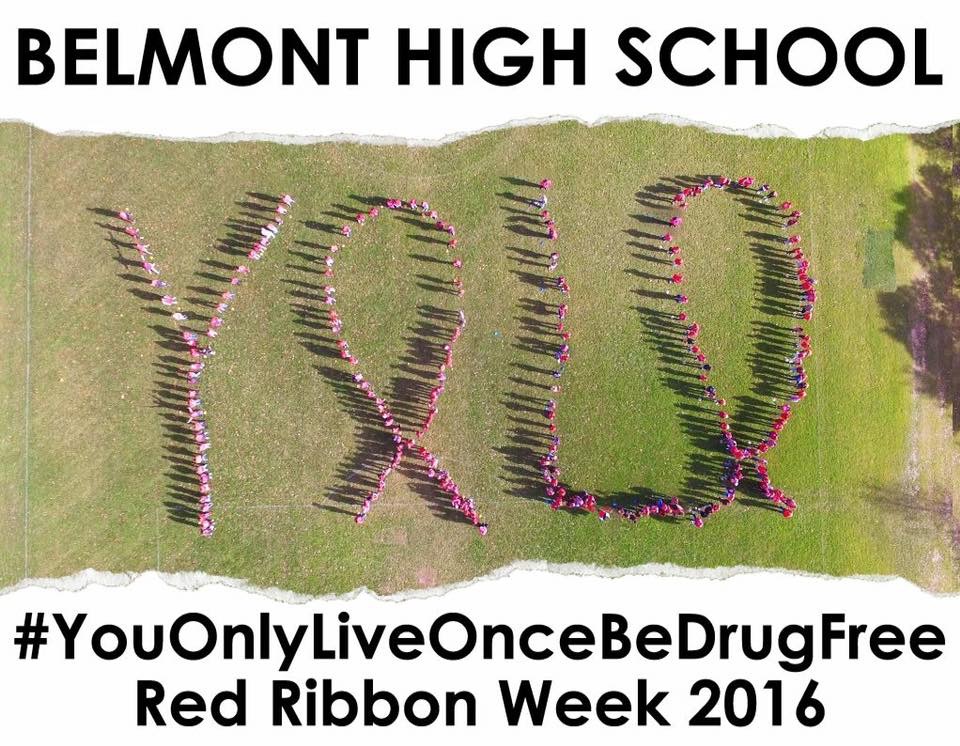 BHS SALT also held a fundraiser for the Children's Hospital at Dartmouth (CHaD) called "Kicks for Kids". Donors could pledge money on goals scored on Senior Night for the BHS Boys and Girls Soccer teams, and SALT will being doing raffles at BHS Boys and Girls Basketball games this winter. In the Spring, BHS SALT plans on fundraising for the "Make a Wish" foundation.
"I'm extremely proud of this year's SALT [team] and I'm very excited to see what the future of this program brings... We hope other schools in NH will also find a charity to help make a difference with." -Miah Bailey, Belmont High School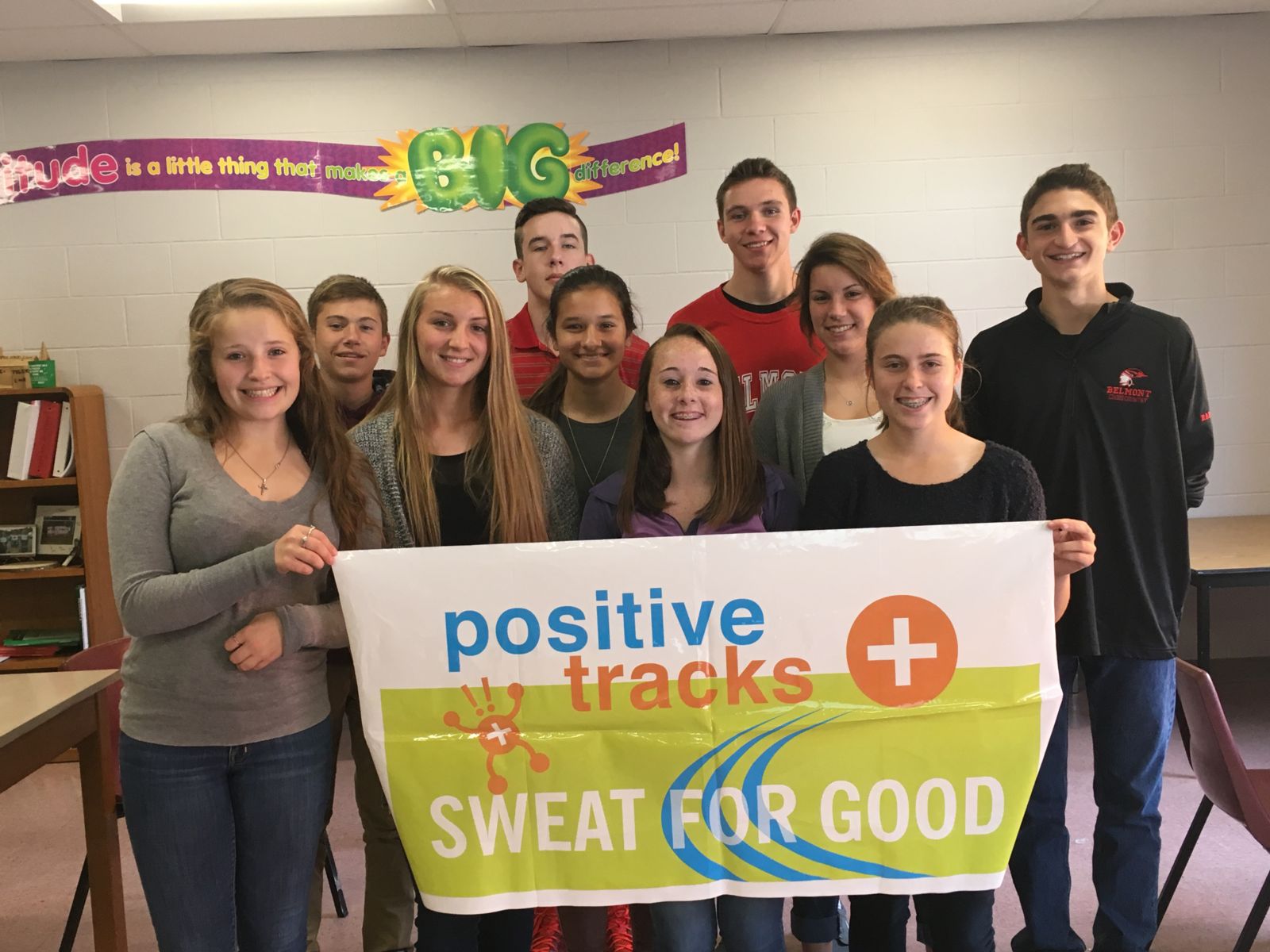 ---