Granite State Dairy Promotion Extends Long-Standing Support of NHIAA
The Granite State Dairy Promotion (GDSP) has supported the NHIAA and its championship events for more than 10 years, and the 2021-22 school year will be no different. GDSP, a non-profit 501(c)5 organization funded by New Hampshire dairy farmers works to increase the sale and use of milk and other dairy products through promotional activities and nutrition education.
For high school student-athletes and their coaches and families, understanding the nutritional benefits of milk is key. There are many studies that support the benefits of recovering with the high-quality protein and nutrients found in lowfat chocolate milk after a tough workout. In partnership with the NHIAA and its Life of an Athlete program, the GSDP will share answers to frequently asked questions and reveal facts about NH's dairy industry via its presence at NHIAA Championships and on social media, too.
"Our state's dairy farmers are proud to support the next generation of leaders in NH through the long-standing partnership we've formed with the NHIAA," said Amy Hall, Executive Director of the GDSP. "We are passionate about our industry and sharing the benefits that milk provides to help student-athletes achieve the highest levels of success in the classrooms, courts, fields and tracks across the Granite State."
Schools, families, and fans can click here to learn more.
Follow Granite State Dairy Promotion on Instagram: @nhdairy
###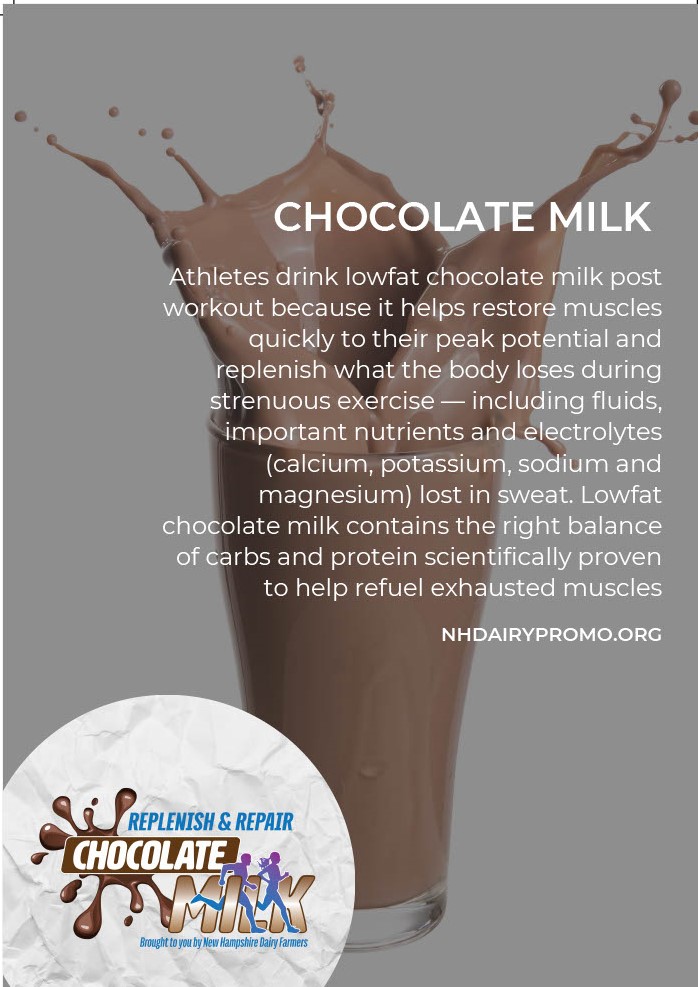 ---