Berlin-Gorham Ice Hockey Benefits Karen's Krusaders
On January 10, 2018, the Berlin-Gorham Varsity Ice Hockey team hosted Kennett High School for an NHIAA regular season game. The game raised money for Karen's Krusaders (an organization to help people battling cancer) and the Coos County Women's Health Cervical Cancer Unit. B-G goalie Trent Labrecque organized the event with the help and support of his teammates and coaches. The Mountaineers wore pink uniforms, developed informational posters for the game, and set up fundraising activities between periods of the game. The team also gathered local sponsors to donate money. Kennett also helped support this event by bringing a ton of fans to the game. Berlin-Gorham and Kennett raised close to $2,000 during the game!
"It was great to see all of the Berlin and Kennett fans come out and support the cause. Our school community is very proud of what Trent and the boys did and the compassion they showed for people in our community who are battling their courageous fight against cancer," wrote Berlin High School Athletic Director Craig Melanson.
Job well done by the Mountaineers and Eagles!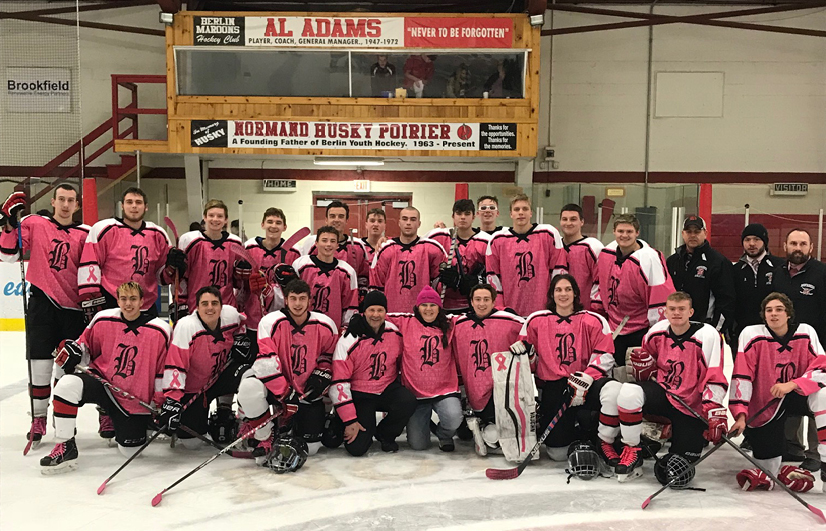 ---