Berlin Ice Hockey Skating for Hope 2020
On Wednesday, February 5th, 2020, the Berlin-Gorham Mountaineers Ice Hockey team hosted a game against the Kennett Eagles at Notre Dame Arena in Berlin, NH. This game was dedicated to Karen Berube. The organization Karen's Krusaders was established in Karen's honor, to recognize and aid people battling cancer. In collaboration with the Coos County Women's Health Cervical Center Unit, thousands of dollars have been raised and donated in the past three years.
The Mountaineers wore pink jerseys with Karen's Krusaders sported on the back. Thanks to many donations from local businesses and hockey enthusiasts in the Berlin and Gorham communities, this year's game raised over $3,000 for Karen's Krusaders.
Berlin-Gorham and Kennett skated to a 3-3 tie that night, playing hard for something bigger than the game of ice hockey.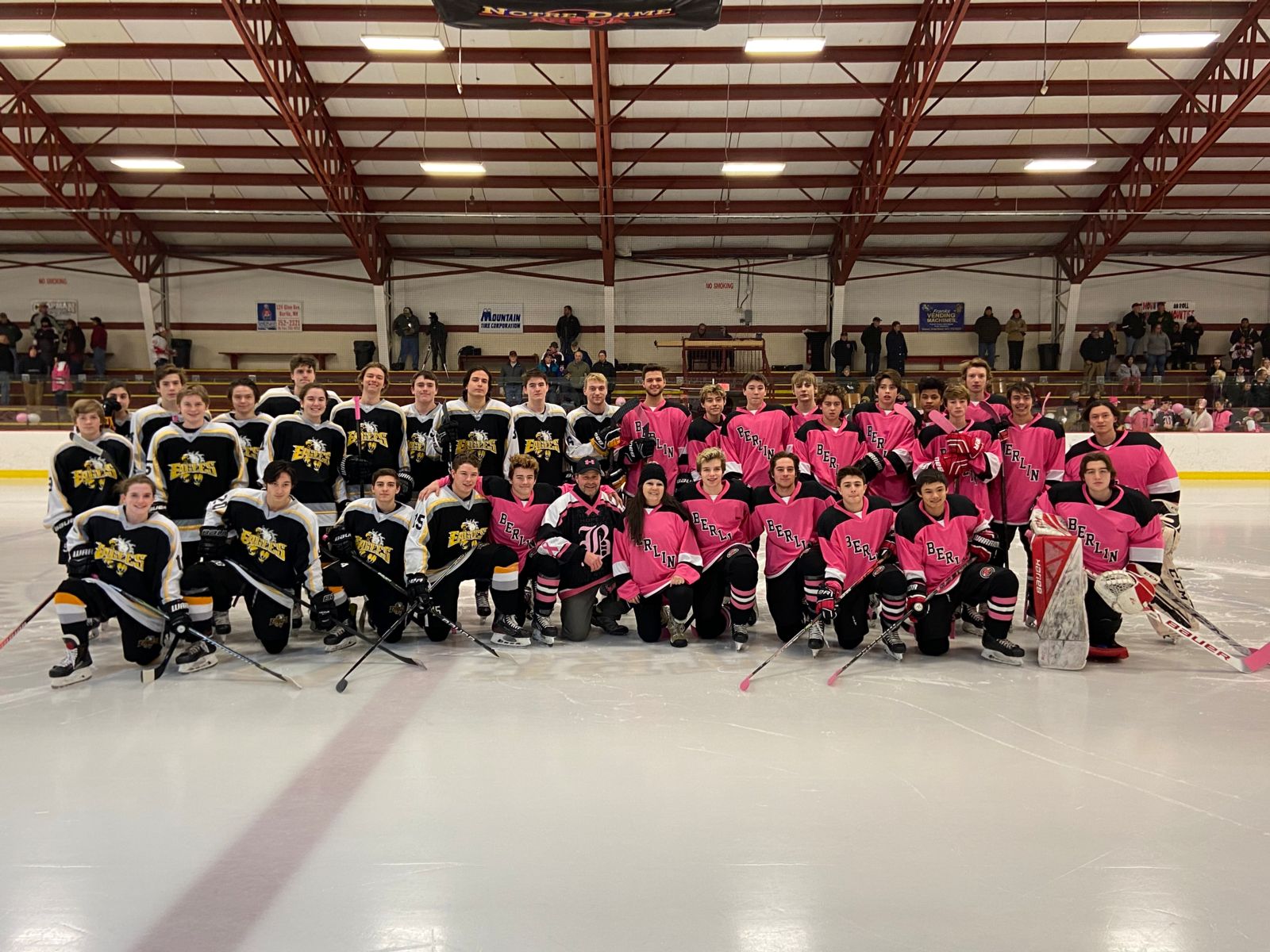 Berlin-Gorham and Kennett Ice Hockey teams pose is honoree, Karen Berube.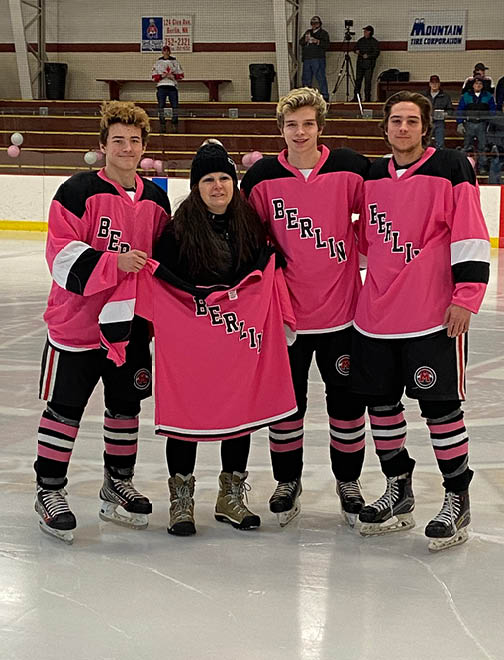 Berlin-Gorham Mountaineer captains donate a Karen's Krusaders jersey to Karen Berube. L to R: Tyler Rousseau, Karen Berube, Griffin Melanson, Trevor Breault.
---