Bow Hockey Fights Hunger
The Boys' Ice Hockey team at Bow High School had their Hockey Fights Hunger campaign running for the month of February, 2017. At each game, fans were asked to bring food or monetary donations. The team saw their biggest collection night on Senior Night when they hosted Dover. Bow and Dover fans filled a large box of donated food and a few monetary donations as well. The team also hosted a pancake breakfast and pasta dinner, where they also accepted donations for their campaign.
Throughout the month, the team collected 25-30 bags full of donated food, as well as $160 in donations for The Friendly Kitchen, a soup kitchen in Concord. Team Captains and Assistants took the food and money to The Friendly Kitchen (pictured below).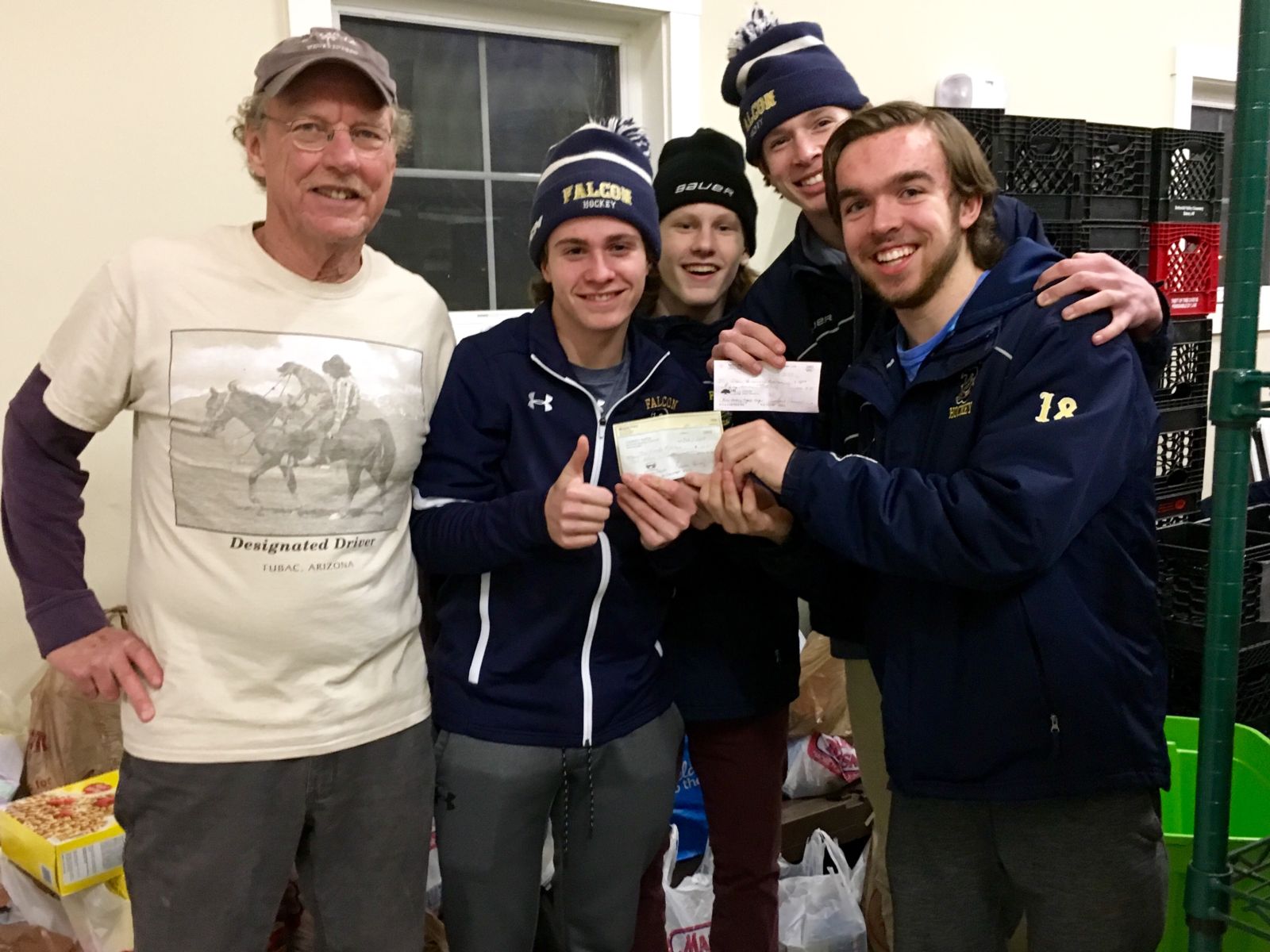 Bow will play in the NHIAA Division II Ice Hockey Championship on Saturday. Congratulations to the BHS Ice Hockey players, coaches, parents, and fans for their efforts both on and off the ice and in their community.
---