Eastern Propane & Oil Powers Recognition of Community Service of HS Sports Teams

FEBRUARY 14, 2023
EASTERN PROPANE & OIL POWERS RECOGNITION OF COMMUNITY SERVICE EFFORTS OF
HIGH SCHOOL SPORTS TEAMS IN PARTNERSHIP WITH THE NHIAA
CONCORD, NH – February 14, 2023 – The New Hampshire Interscholastic Athletic Association (NHIAA) is grateful to announce a new partnership with Eastern Propane & Oil that will allow the association to recognize, log activities, and award teams and schools throughout the state for their efforts to better their communities.
Entries will be recognized on the NHIAA's official website and social media platforms, and monthly summaries will be sent to leaders of member schools and media organizations. Goals of the partnership include highlighting the many non-profits and community organizations across that state that need volunteer assistance, recognizing coaches and student-athletes who volunteer in their communities, and encouraging other schools, teams, and youth sports to participate as well.
"We are passionate about partnerships that allow us to support so many of the neighborhoods we serve," said Josh Anderson, VP of Marketing & Business Development at Eastern Propane & Oil. "We know that high school student-athletes are dedicated to their sports and their studies, so recognizing them for the work they do outside of the classrooms, courts, and fields is important. At Eastern, we have always focused on supporting local organizations at all levels, and by supporting these young student athletes to get involved now, our hope is they will continue compassionate work well after they graduate."
The NHIAA encourages teams from its 89 member schools to submit their work within the community using the link below:
NHIAA Community Spirit Activities powered by Eastern Propane & Oil
As a bonus, each month one project will be selected to receive an additional $100 donation courtesy of Eastern Propane & Oil.
"We are proud of our state's student-athletes and appreciate the support of Eastern Propane & Oil," said Jeff Collins, Executive Director of the NHIAA. "Being able to shine a spotlight on the countless community involvements of the many teams that each school has will be fun and inspiring."
About Eastern Propane & Oil
Eastern Propane & Oil is a full-service energy provider committed to delivering our customers superior service, comfort, and safety. Family owned since 1932, we live in the same communities as our customers and we believe in serving our neighbors the way we would want to be served.
Delivery is available in NH, ME, MA, RI, and VT, and we offer the sale, installation, and service of propane or oil appliances including central home heating systems, water heaters, fireplaces, and space heating solutions. Free consultations, 24/7 service, online bill pay, installment plans, and service plans are all available through Eastern Propane & Oil.
To learn more, please click here.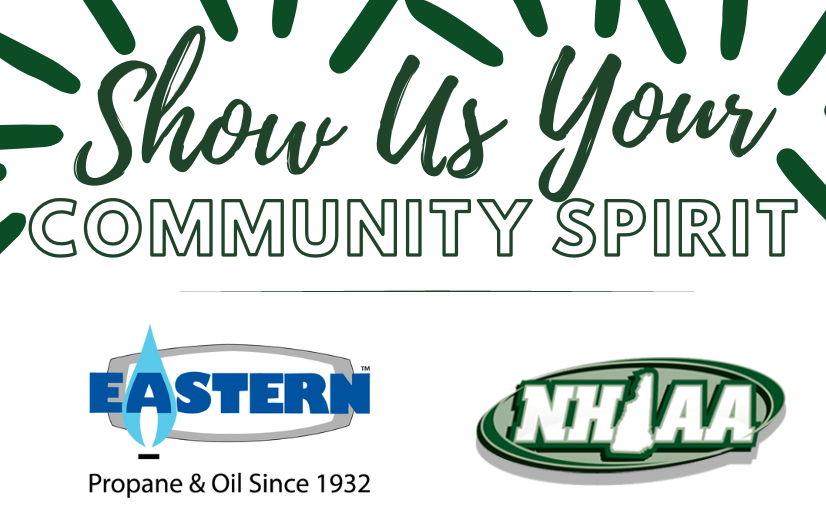 ###
Media Contact: Jenna Raizes, NHIAA | (603) 969-5515, jenna.raizes@teallpropertiesgroup.com
---