Falcons Host Military Appreciation Night
On February 3rd, 2018, Bow hosted Kingswood in an NHIAA regular season ice hockey game at the Everett Arena in Concord, NH. This game was considered the inaugural "Military Appreciation Night" to pay tribute to current and veteran military members. The event was organized by a member of the Bow Ice Hockey team, and proceeds from community donations and corporate sponsors went directly to the Warrior Thunder Foundation. This non-profit foundation provides programs to support former and current service members and their families throughout New England to improve their wellness and raise veteran awareness in our communities.
Bow's hockey team purchased special jerseys for the event, which they plan on wearing for Military Appreciation Nights for years to come.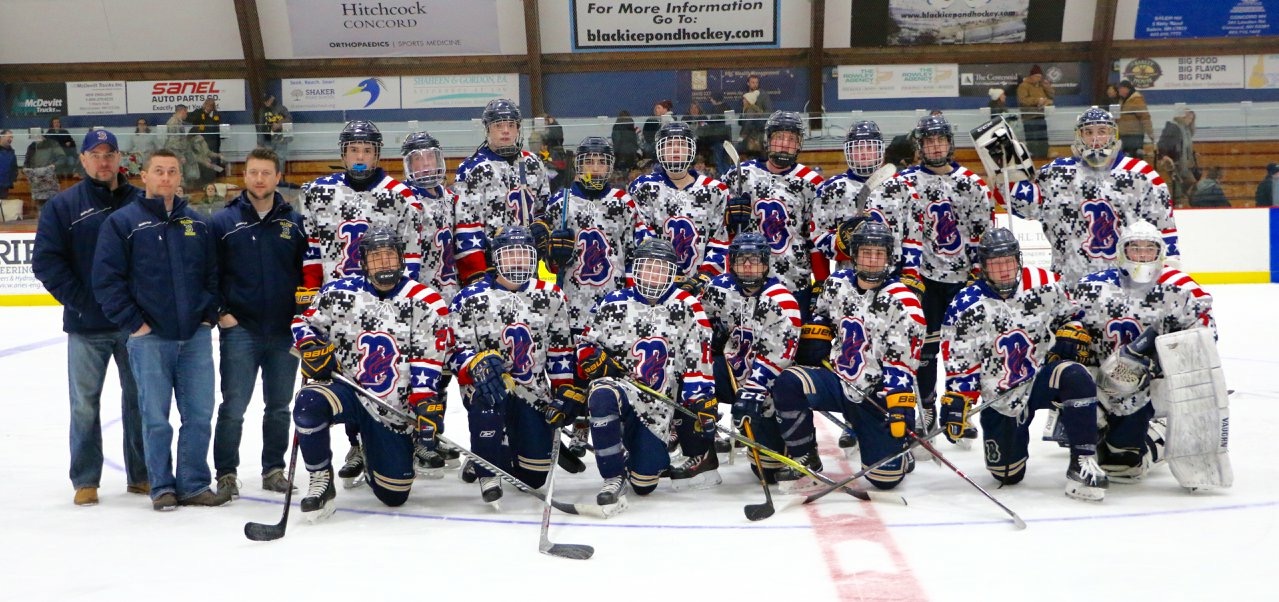 Retired Colonel Warren Perry, an Army Veteran, and a current US Army member were present to drop the ceremonial puck prior to the game.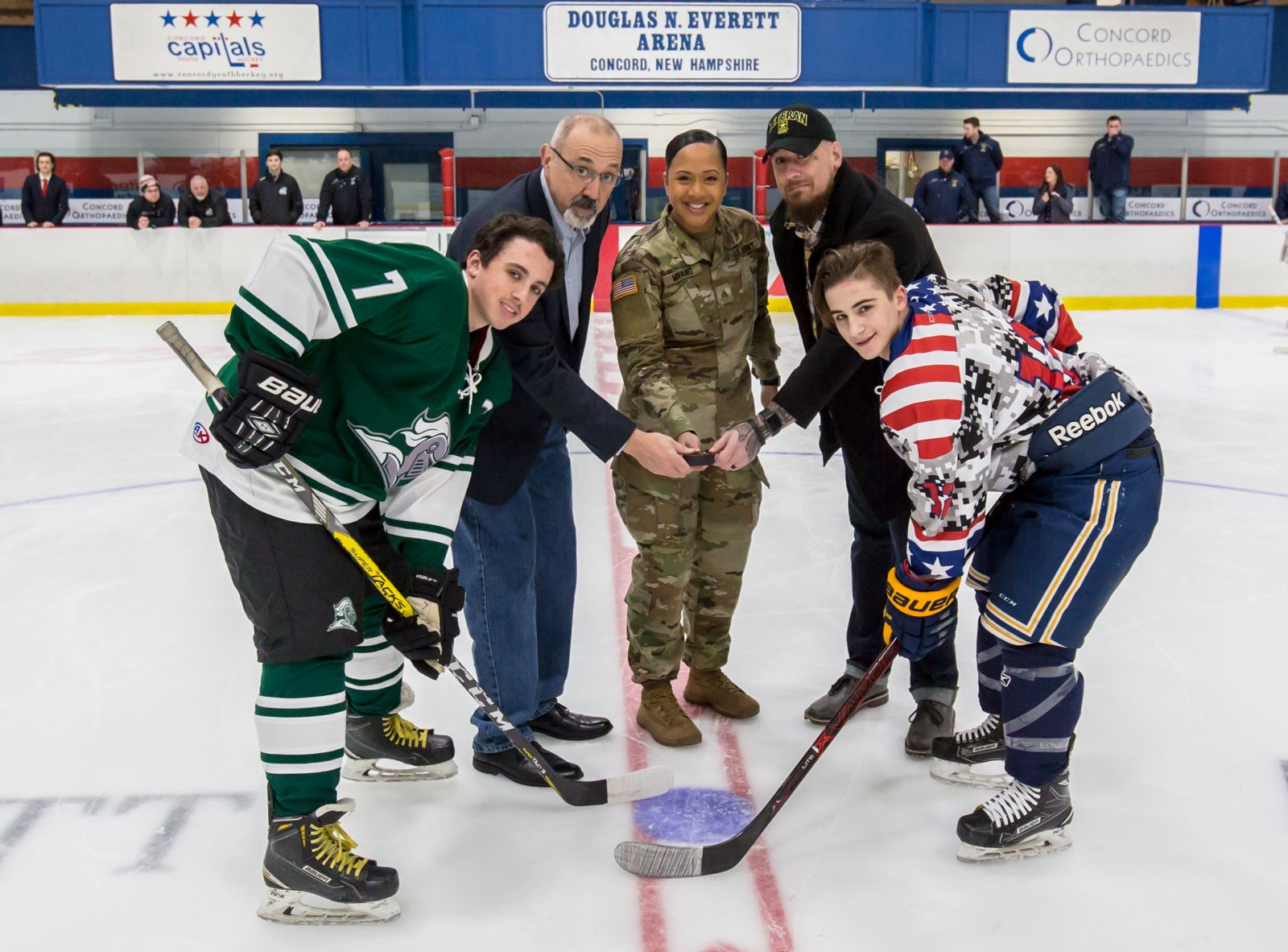 Bow and Kingswood faced off on the ice that night. Off the ice, both schools teamed up to raise over $2,000 for the Warrior Thunder Foundation. Both teams received overwhelmingly positive feedback on the event.
Great job by Bow High School and Kingswood Regional High School!

---