Nashua South is Sophia Strong
The Wrestling team at Nashua High School South hosted Bedford for a match on the night of January 4th. The match was also an event for a special 6-year-old girl of the Nashua community. Sophia, younger sister of South wrestler Matt Lamarche, is battling cancer after surgery to remove a tumor from her brain stem. The Lamarche family was given the opportunity to tell Sophia's story and give updates on her condition. Sophia, as the guest of honor, was carried by her brother down a red carpet to do the coin flip to start the match that night.
Congratulations to Head Coach Adam Langlois and the Panthers' Wrestling team, for supporting one of your own and getting the community together for a worthy cause. We wish only the best for Sophia and the Lamarche family as they continue the battle to recovery.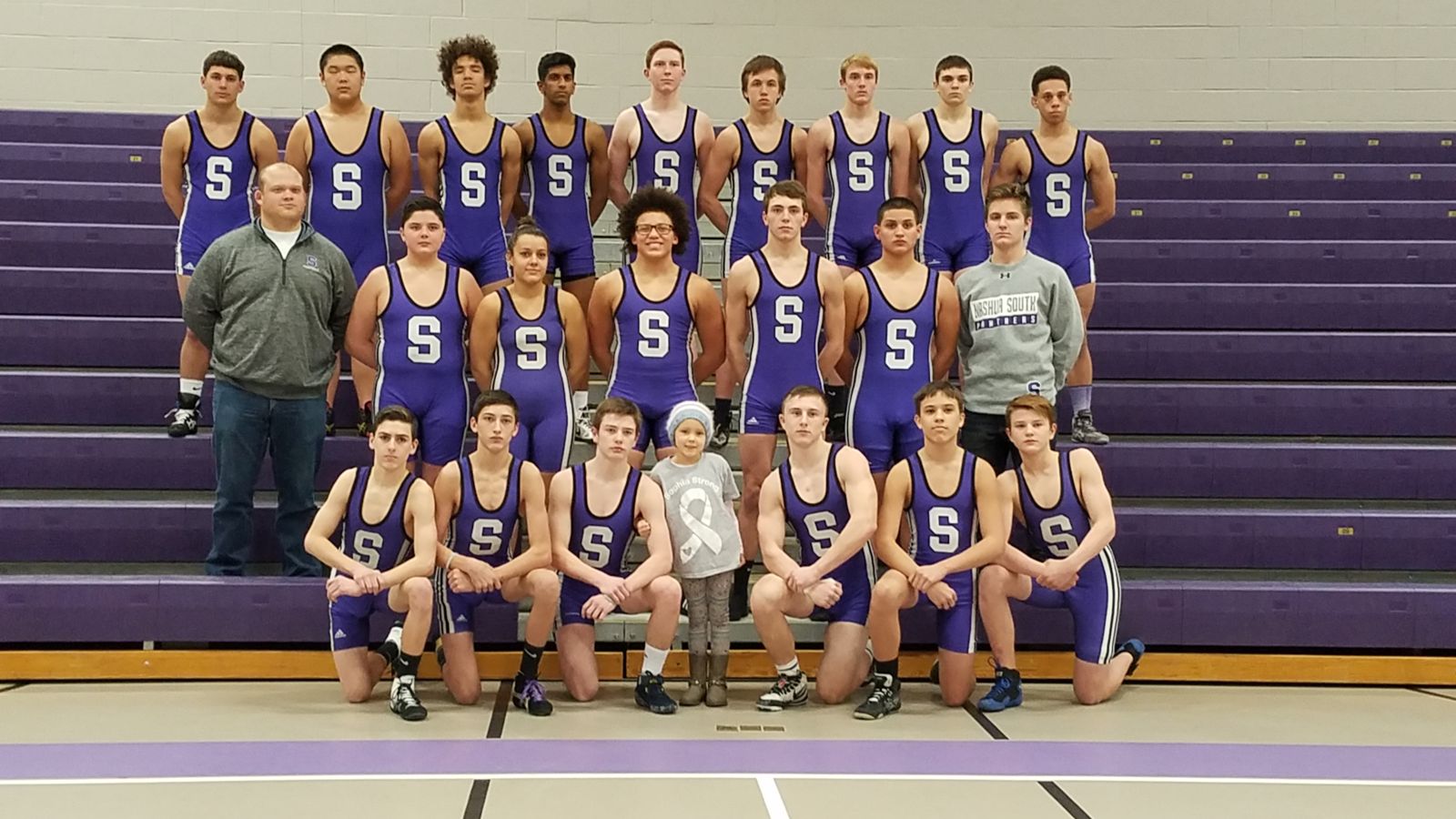 ---