NHIAA Officials Fair is April 15th, 2018
Becoming a licensed high school sports official is an easy call. Officiating allows you to continue becoming a role model by demonstrating qualities such as impartiality, fairness, and courage. High school sports officials help protect the integrity of the games we love by teaching and enforcing the rules of play. And as veteran officials are continuing to retire, new officials have an opportunity to make a difference in their communities right away.
Consider the many benefits of becoming a high school sports official:
-Help teach and support the youth in your community
-Continue to develop your leadership skills
-Give back to the sport that gave you opportunities growing up
-Stay in good physical condition
-Earn extra income
-Help make sure your home state always has enough qualified officials
If you have any interest in becoming a high school sports official, please join us on Sunday, April 15th, 2018 for the NHIAA Officials Fair! The event will take place at the New Hampshire Technical Institute (NHTI, Concord NH) Wellness Center from 1:00pm to 3:00pm. There is NO registration required, you just have to show up!
If you have any questions regarding the event or becoming an official, please reach out to Donna Plumb at dplumb@nhiaa.org or call our office at 603-228-8671.
We would like to thank all our officials' organizations for participating in this event, as well as the Wellness Center staff at NHTI for allowing us to use their space for our event.
If you can't make the event, you can find information on becoming an official on our website by clicking HERE.
You can also visit the NFHS Become an Official page HERE.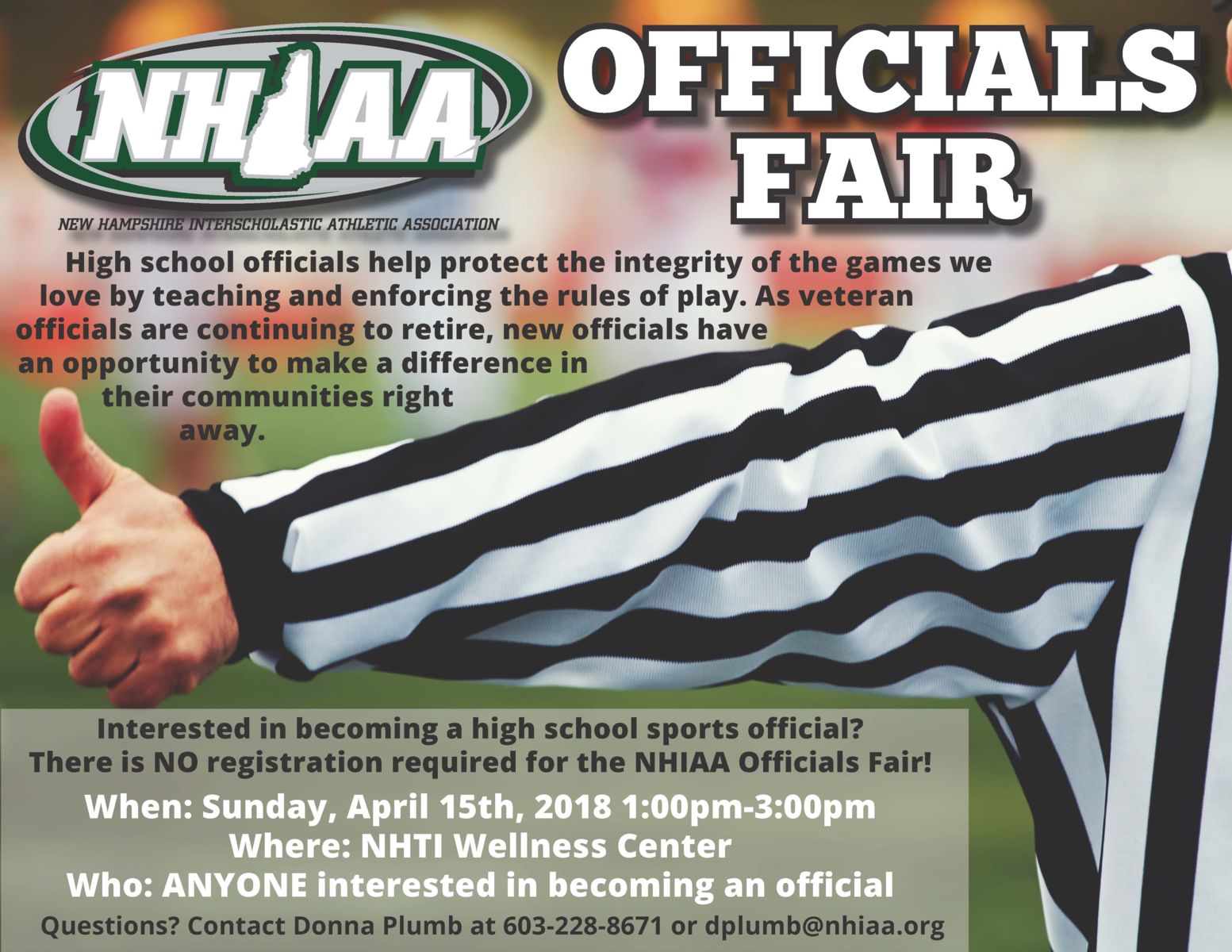 ---