Life of a Student at Sanborn Regional High School
In March 2016, the NHIAA's Life of an Athlete (LoA) program conducted a video contest entitled #ThisIsOurPledge. The purpose of the contest was to get Student Athlete Leadership Teams or Committees (SALT or SALC) in NHIAA member schools to create a video reciting a pledge with statements consistent with the LoA principles of a healthy lifestyle.
Sanborn Regional High School created the video with students involved in athletics, clubs, and various extracurricular activities. 'Life of a Student' is a club created at Sanborn to create an "all-in" culture throughout the school.
Sanborn's video was played at the 2016 New Hampshire Student Leadership Conference for an audience of over 400 students and adults. Sanborn's Life of a Student Club came in 2nd in the #ThisIsOurPledge video contest, and received a personalized prize for all the hard work and dedication put into creating the pledge video.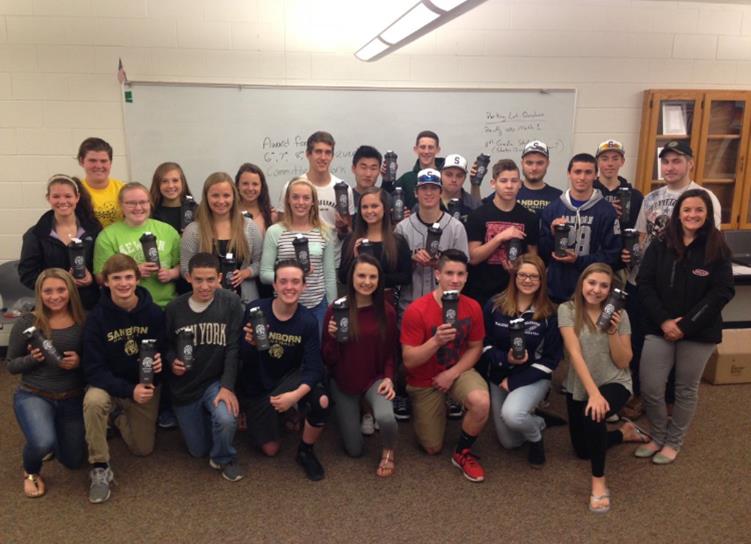 ---