Student Leadership Opportunity in August!
The Life of an Athlete NH staff will be conducting a student leadership training open to any student attending an NHIAA member school in 2019-2020. Sara Bresslin and Ben Hagstrom will be guiding students through the high and low ropes course at Souhegan High School on Monday, August 26th, 2019. The training will begin at 9:00am and end at 3:00pm (lunch will be provided). This is an opportunity for students to develop their leadership skills through communication and teamwork.
The Life of an Athlete Program understands that for students to make good, healthy decisions, they have to develop confidence in their leadership skills. This is a great opportunity to meet and work with peers.
Registration is now open. This event is FREE but is limited to the first 25 students who register. So if you are at all interested, you should register now!
Life of an Athlete Student Leadership Training
When: Monday, August 26th, 2019
Time: 9:00am-3:00pm
Where: Souhegan High School Ropes Course, 412 Boston Post Road, Amherst, NH
Who: NHIAA member school students enrolled for the 2019-2020 school year (first 25 to register)
Lunch will be provided
Questions? Call the NHIAA Office at 603-228-8671 and ask for Sara or Ben. Or email sbresslin@nhiaa.org or bhagstrom@nhiaa.org.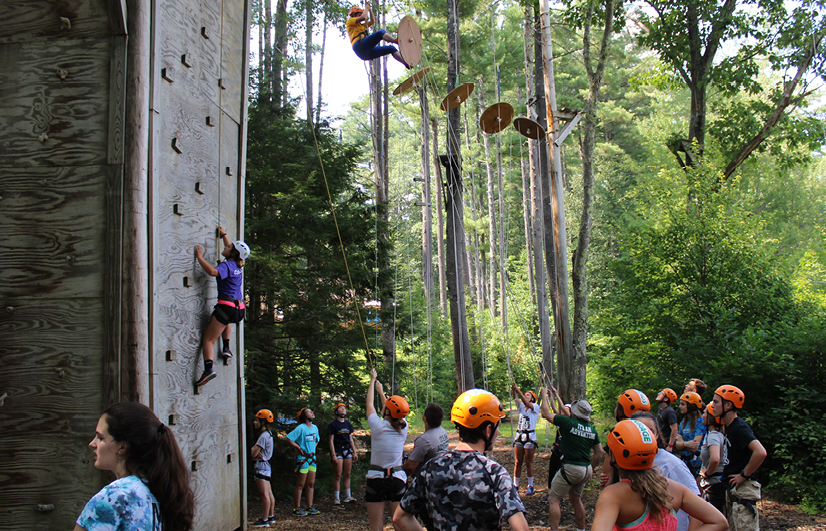 ---